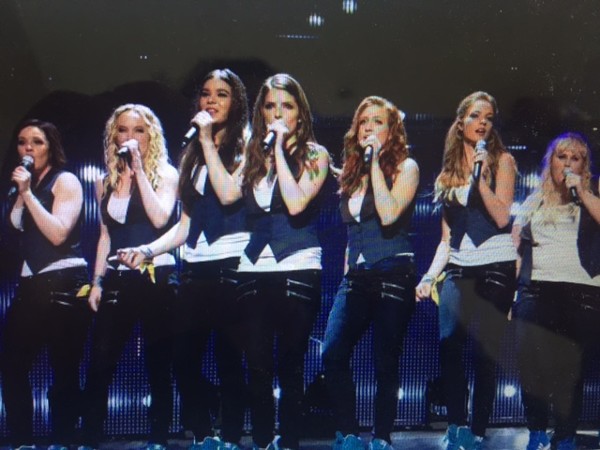 The introduction of the "Pop Singing Class" (Pop Ensemble) to the Centre Stage School curriculum is an exciting prospect for all concerned; the teachers, students new to singing, performers who want to develop what they've already learned, and of course local fans of choral renditions of popular music; Pop, Rock, Soul. As diehard aficionados of musical movies like 'Pitch Perfect' and TV shows like 'Glee', we absolutely can't wait to see what teacher Kerry Nyhan and her students will come up with, and the popularity of such movies might explain why Pop Singing Class (Pop Ensemble) is filling up fast; in fact we we have added some more spaces to allow for demand - Extra classes will run on Tuesday at 4.30pm (for 12 yrs+) and 5.30pm (for 9 to 12 yrs).
The reputation of the singers at our performing arts school has grown steadily due to the diligence of the committed teachers as well as the natural talent found in the Mallow area. Our One-to-One and Group singing classes nurture our students technical skills, foster self confidence (a must for any potential singer) and develop a students ability to learn and perform. However, in Pop Singing Class, (Pop Ensemble), the performers will acquire those skills as well as developing as young people - the class is both educational and enjoyable to both beginners and more experienced singers. Each performer will sing solos, learn harmonies, how to blend them, perfecting backing vocals - everything a singer needs to be a part of a music group.
Some people were born to sing. Some people love to sing, some people can hold a tune but some people…Singing is what they were put on earth to do. To learn the lyrics, to practice the musical nuances and most importantly, to express the emotions of the song. For those people, to find a space that encourages, supports and educates them about the practice of singing is really important for many reasons, not least of which is how to sing without damaging the voice - Oversinging has nearly ended the careers of icons like Adele, Freddie Mercury and Whitney Houston, and is something that teachers can prevent through education and through performing with Pop Singing Class (Pop Ensemble). It is also important for a younger singer to find a space that excites them about the possibilities of finding their own voice. It also enforces their passion for music and learning their craft, and shows them how to work with other singers and musicians, while having a great time. They get to improve their vocals while performing songs by contemporary icons like Ariane Grande, Lorde, Harry Styles and Miley Cyrus as well as legends like Prince. What budding young vocalist wouldn't want to be a part of Pop Singing Class (Pop Ensemble) with so many benefits to count??
With a BA in Popular Music from Cork School of Music, Pop Ensemble Vocal Coach Kerry Nyhan will ensure that the participants like the music they are singing while still keeping a close focus on what the students are learning about their vocal abilities in the process.