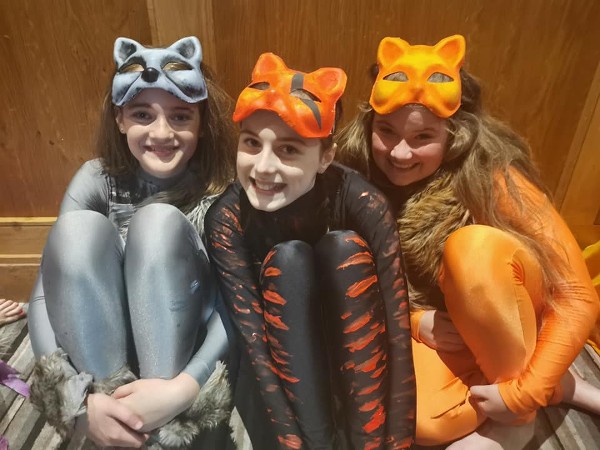 Centre Stage School is in full swing, preparing for yet another year of classes and looking forward to welcoming back its hundreds of students on September 9th in Mallow, Charleville and Kanturk. With more than 120 different classes on offer weekly in a wide range of artistic styles it's a wonder every parent feels like a permanent taxi service...So why do we as parents sacrifice so much for extra curricular activites?
A study done by an Economic Social Research Institute (ESRI) found evidence that nine-year-olds who frequently attend classes in music, drama or dance are more confident about coping with schoolwork by age 13. The reason a person auditions for a play in the local theatre, or tries out for a dance troupe, or takes up a new musical instrument can probably be summed up in one phrase; seeking enjoyment. However, in a world where young people are drowning in social media, battling pressure to get into the right colleges in order to procure the best employment, in the midst of bad news at every turn…the Performing Arts can be more than a source of entertainment. It can be a massive emotional support to the individual, helpful to a person's social development, and beneficial to health (physical, mental and emotional).
Health has often been defined as a state of complete well-being, rather than just the absence of illness. If we think of health in this way, the ways in which the Performing Arts benefit the individual are of paramount importance. In Drama class, having a safe space to face anxieties and share emotions with other people of the same age, helps to build confidence. This is also true of displaying a talent that has been developed and nurtured by a caring teacher. Improvisation teaches young people how to trust their own ideas, think outside the box and how to be more confident going into unfamiliar situations. Luring young people away from the multiple screens in their lives is also a health benefit, as it leads to real life interactions, which develops interpersonal skills and an ability to communicate. In a very real sense, the creativity that is fostered during engagement in the Performing Arts, whether in a dance class, or a theatrical production or a guitar lesson, positively affects the level of happiness a person experiences. When the brain is focused on being creative, it is focused on the present task at hand, and therefore it improves the mood and reduces negative thoughts. The memory requires exercise, in the same way that any muscle requires stimulation, and any young actor will tell you that the amount of line learning required is substantial, and therefore very beneficial to the health of the brain. In all of these ways, learning a skill or nurturing a talent in the Performing Arts can only be a positive influence on a young person's life. Book that class for your son or daughter today!