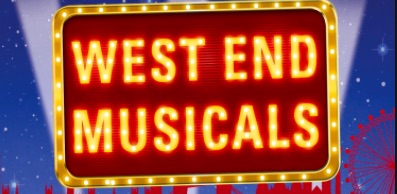 West End Workshops!
Our company dancers were over the moon to start our series of West End workshops this week with cast members from London's most popular shows. Each CSS company dancer will partake in 6 weekly masterclasses with London based performers, learning set show choreography and being inspired by their personal career paths to date. What an incredible opportunity for our students who have direct access to these inspiring performers.
This week we welcomed Biancha Szynal from 'Everybody's Talking About Jamie' and Harriet Samuel Grey from 'Joseph and his Technicolour Dreamcoat', which is a great mix of choreography from a classic show and 21st century Musical Theatre pieces. Leah Barrett described the workshop as 'a really pleasant experience amongst the hustle and bustle of being in lockdown, it made my night!', which is wonderful to hear. Ciara O'Brien said 'It was such a great way to connect together again since Covid-19 has really taken a toll on dancing in the studio. We all had such good fun dancing to such a wonderful song, 'And you don't even know it' from the fabulous musical 'Everyone's Talking About Jamie' and having a bit of a laugh again! We even got great advice for taking the theatre route career wise (from Biancha); she was so helpful and gave us wonderful tips. Overall we all had so much fun and learnt so much too!'
In such a dark time, it is so uplifting to hear positivity from our students about the experiences they are having in workshops and classes online. It also keeps them sharp and ready to return to class in studio as soon as it is deemed safe to do so. Stay safe everyone, and stay tuned to our socials to hear about next weeks West End Workshop...