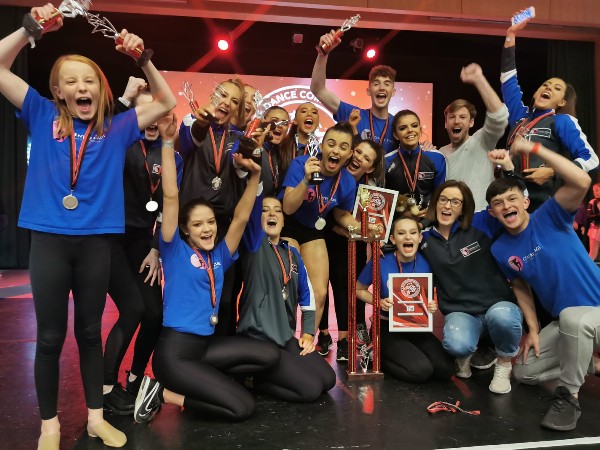 On Saturday 26th and Sunday 27th October a group of dancers travelled to Dublin from Centre Stage School, Mallow to the Elite 5, 6, 7, 8 Dance Competition. After 6 weeks of intense rehearsal and preparation, and having participated in this competition last year, our Company dancers felt ready to compete, and proud to represent their school. The hours of searching for the right music, learning choreography, rehearsal and costume buying certainly paid off, all thanks to the magic and creativity of their exceptional dance teachers David O'Connor and Lesley Anne Radcliffe. These are the amazing results our young performers achieved:
U13 Duet - Olivia Chaber and Katie Mae O'Neill - 4th
U13 Trio - Lucyanne McAuliffe, Rachael Kenny, Aoife Lehane - 2nd
U16 Trio - Hollie Corkery, Emily Murphy and Ninette Donougher - 3rd
U16 Duet - Ninette Donougher and Hollie Corkery - 2nd
U16 Duet - Luke Walsh and Chloe Whelan - 1st
U19 Quad - Katie Gallagher, Emily Murphy, Sinead Cronin, Emma Murphy - 1st
U19 Lyrical Group - 'The Actor' - 1st
U19 Anything Goes Group - 'One Drop' - 1st
Centre Stage School is incredibly proud of our dancers and the results they achieved. Our Senior Company Group piece 'One Drop' (which is about the importance of giving blood) won a special award for outstanding choreography. Over the entire weekend, across all categories, 10 group pieces were chosen for this award and One Drop placed 3rd! We want to thank our students for their commitment, and all parents of this talented bunch for their unwavering support, in the run up to this competition. Congratulations to all our competitors! You have done yourselves and Centre Stage School proud!