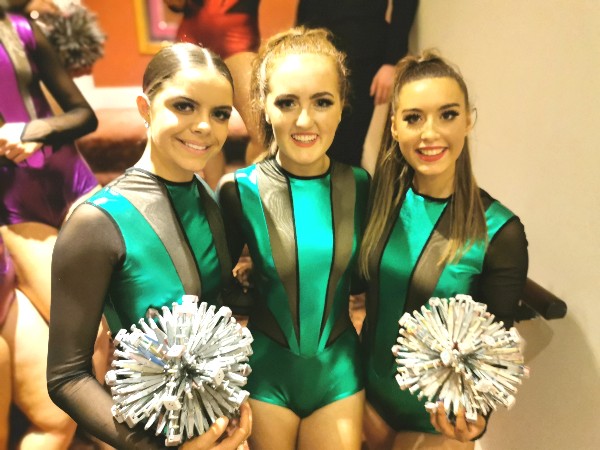 On Saturday 1st February, an excited team of company dancers made the long journey to Belfast for the 5, 6, 7, 8 Elite Dance competition, and the trip was certainly worth the effort! The following are the list of accolades that the group gathered at this highly competitive event.
⭐1st Jazz Group (Over 17 yrs) - Senior Company
⭐1st - Over 17yrs (Quad) Emma Murphy, Sinead Cronin, Katie Gallagher and Emily O'Connor
⭐1st - Over 17yrs (Jazz Quad) Erin Teape, Zoe O'Gorman, Sinead Cronin and Emily Murphy
⭐1st - Lyrical Trio (Over 17yrs) Hollie Corkery, Emily Murphy and Ninette Donougher
⭐2nd - Lyrical Duet (Over 17yrs) Luke Walsh and Chloe Whelan
⭐2nd - Anything Goes Duet (Over 17yrs) Hollie Corkery and Luke Walsh)
These kids left their hearts on the 5678 stage, and certainly did not disappoint. All their hard work paid off and watching how they 100% supported each other to put their very best foot forward was such a joy. They were so proud to represent themselves and our precious school. What incredible young ambassadors they are, who know the true meaning of the word 'team'. Congratulations to all our performers, and thank you to both the parents who travelled and supported them in Belfast, and those parents who couldn't make it, but who have supported these dancers every step of the way. A special shout out to our Dance teachers and choreographers David O'Connor and Lesley Anne Radcliffe for all their diligence and passion. Click here to see photos of all your fantastic performers on the trip!