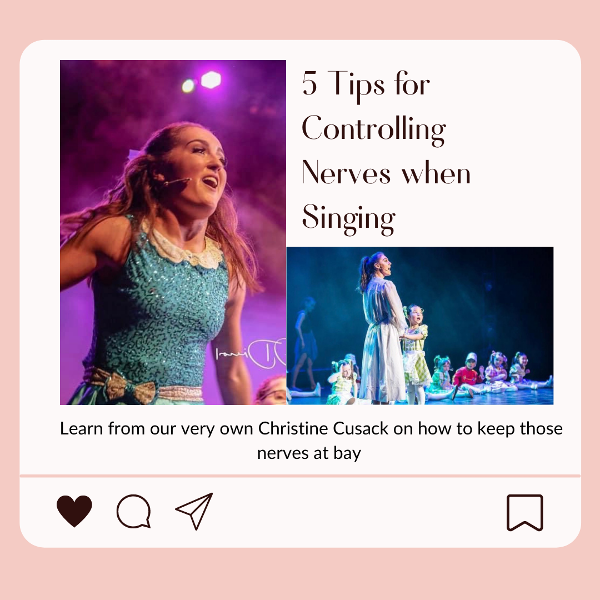 We love to sing but it can be nerve wracking! Singing Teacher Christine Cusack has the magic formula to deal with those nerves and wow your audience with your performance...
1. If you find you lose control of your voice onstage, practice your songs at a higher heartrate. Jog on the spot for a couple of minutes and sing your song.
2. The song is more than technique. To envelope yourself in a performance, engage with the lyrics and study the message/emotion of the song and how to relay that to the audience in your performance. The song is 1st, the audience is 2nd.
3. Practice performing. In front of family, friends, CSS peeps. Audition for roles in CSS, school projects, competitions and performance opportunities elsewhere. Get comfortable with being uncomfortable.
4. Record yourself. I challenge some of my students to do "one take recordings" and send them to me. It's the art of performance at home. No do-overs. It helps with coping with natural performance mistakes.
5. There is no such thing as a perfect performance! Even if you think someone did a flawless job in their performance, I guarantee if you ask them, they will have multiple things they'd like to change. Things the audience doesn't even notice! Every performance is a learning opportunity to be a little better next time.