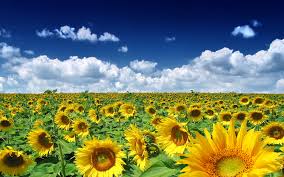 As our Easter Camps are now fully booked, we thought we'd get the word out about our fabulous Summer Camp programme! With several dates and venues to choose from, there has never been a better time to book than right now, as these camps tend to fill up very quickly. For our Theatre Tots (3 - 5 yrs) and Curtain Up Kids (6 - 12 yrs), see below the dates and venues available:
MALLOW 1st - 5th July
KANTURK 8th - 12th July
CHARLEVILLE 15th - 19th July
MALLOW 29th July - 2nd August
MALLOW 6th - 10th August
MALLOW 12th - 16th August
Theatre Tots (3 - 5 yrs) Summer Camp 2019 is a fun based camp surrounding the theme of the classic tale of Alice in Wonderland. This very popular summer camp has been a huge success over the last five years, giving our little performers a safe and creative space to tap into their imagination and immerse in a week of song, story and dance. The children will follow Alice down the rabbit hole, celebrate tea parties with the Mad Hatter, and play croquet with the Queen of Hearts...The week culminates in an energetic Friday display for parents and family members, creating adorable memories to last a life time!
9.30am to 1.30pm daily
Curtain Up Kids (6 - 12 yrs) Summer Camp 2019 is for any child who has ever dreamed of being on Broadway; or if they just enjoy being the centre of attention, then this camp is for your child!! This camp facilitates the joy of being on stage and aims to boost self-confidence whenever possible. Campers will learn songs and dances inspired by the hit film Mary Poppins Returns, as well as other popular classic films.
9.30am to 2.30pm daily
To book, click here.
If you wish to avail of the discount for more than one of your children participating in a Summer Camp, please ring 086 1546913 us in the office and we will be happy to organise it for you.
To read more about our two week Broadway Intensive performance summer camp for 9 to 18 year olds, click here.