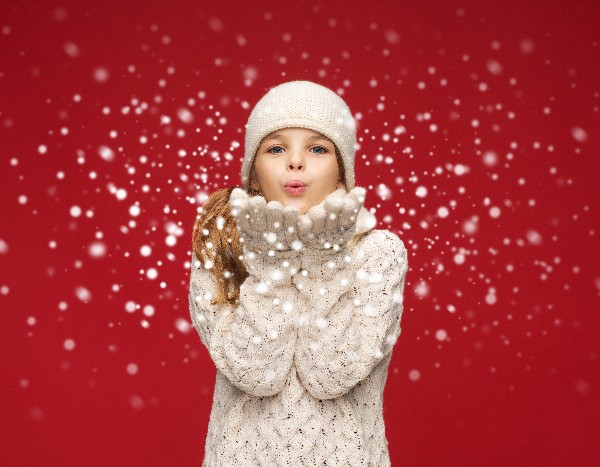 'Winter Wonders' in Cork Arts Theatre
We are very excited to bring our Christmas displays to Cork Arts Theatre at the end of the month giving each student a child to shine in a very intimate and friendly setting.
Parents please read the following times very carefuly.
Tickets
All tickets must be booked on www.corkartstheatre.com or over the phone on 021 4505624. Each ticket is 8 euro each. When booking your tickets you must quote the name of your child's show and the show number, as listed below. If a parent must attend multiply shows to see the same child perform pleae buy your tickets in full from Cork Arts Theatre , however when you present your receipt to Mags in the Centre Stage office she will refund you the price of one ticket for each additonal show attended. We are very excited to give all our students this opportunity and we look forward to seeing them grow in confidence as a result.
Parking
Parking can be found in Carrol's Quay carpark accross the road form the theatre.
Rehearsals and Costumes
Some classes have been text re additional rehearsal times. Texts were also sent to the parents of younger students re costumes . Students must come dressed in costume when arriving at the theatre unless told to do otherwise.
Monday 27th November
Fairytales and Broomsticks (Show 1)
All Margaret Mc Carthy's Monday Drama Classes
5pm – 6.30pm Rehearsal
7pm – 8.30pm Show
Tuesday 28th November
Louise Luddy's Singing Display (Show 2)
Rehearsal 6.30pm – 8pm
Show 8pm – 9.30pm
Wednesday 29th November
The Terrible Fate of Humpty Dumpty / Obsessions Anonymous (Show 3)
Danny Buckley's Drama student Rehearsal 4.30pm – 6.30pm
Katie Holly's Drama student Rehearsal 6.30pm – 7.30pm
Show 8pm – 9.30pm
Thursday 30th November
Ralph the Reindeer (Show 4)
Senior Infant Musical Theatre class with Aine on Wednesday at 5.45pm
Rehearsal 4pm – 5pm
Show 5.15pm – 6pm
Thursday 30th November
The Snowman (Show 5)
Senior Infant Musical Theatre class with Aine on Monday at 5.45pm
Rehearsal 6.30pm – 7.15pm
Show 7.30pm – 8.15pm
Friday 1st December
Annie at Christmas - Friday 3.45pm Musical Theatre Class (Show 6)
1st and 2nd Musical Theatre class with Niamh and Laura (Fridays 3.45pm)
Friday 1st December
Rehearsal 4pm – 5pm
Show 5.30pm - 6.30pm
Friday 1st December
Annie at Christmas - Friday 4.45pm Musical Theatre Class (Show 7)
1st and 2nd Musical Theatre class with Niamh and Laura (Fridays 4.45pm)
Friday 1st December
Rehearsal 7pm – 8pm
Show 8.15pm - 9pm
Saturday 2nd December
Christmas at Oliver Warbuck's (Show 8)
Thursday 3.30pm Musical Theatre (1st and 2nd class)
Rehearsal 10.15am – 11.15am
Show 11.30am – 12.15pm
Saturday 2nd December
Alas in Blunderland (Show 9)
Thursday 4.30pm Musical Theatre (3rd and 4th class) (Show 9)
Rehearsal 1.15pm – 2.15pm
Show 2.30pm – 3.15pm
Saturday 2nd December
Junior Vocal Company (Show 10)
Saturday Junior Vocal Company and some additional singers
Rehearsal 4pm – 5.15pm
Show 5.30pm -6.45pm
Saturday 2nd December
Senior Vocal Company (Show 11)
Saturday Senior Vocal Company and some additional singers
Rehearsal 7-8pm
Show 8.15pm - 9.30pm
Sunday 3rd December
The Lion Guard (Show 12)
Monday 3.30pm Musical Theatre 3rd and 4th class
Rehearsal 10 - 11.30am
Show 12-1pm
Sunday 3rd December
Elf the Musical (David) (Show 13)
Monday 5.30pm Musical Theatre 5th and 6th class
Rehearsal 1.15pm - 2.30pm
Show 2.45pm - 3.30pm
Sunday 3rd December
Elf the Musical ( Aideen ) (Show 14)
Tuesday 3.30pm Musical Theatre 5th and 6th class
Rehearsal 4pm - 5.15pm
Show 5.30pm -6.30pm
Sunday 3rd December
Christmas Camp (Show 15)
Tuesday 5.30pm 1st and 2nd Year - Musical Theatre Class
Rehearsal 6.45pm - 8.15pm
Show 8.30-9.30pm